National Basketball Championship 2017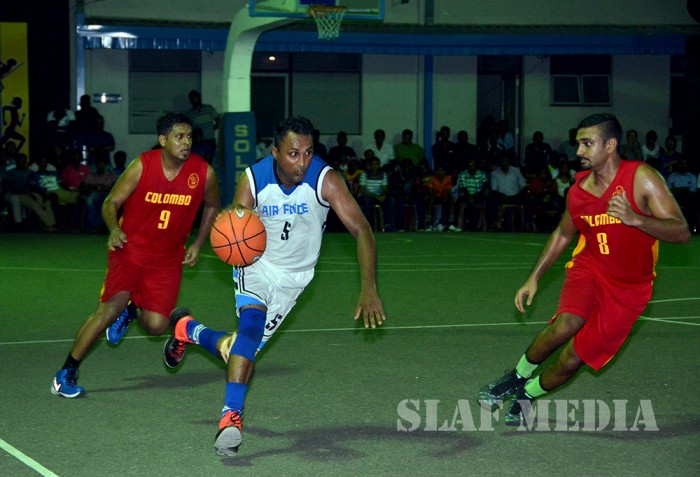 Air Force men's basketball team won the National basketball title after 30 years beating Colombo district basketball team by 80-64 in the grand finale on 22nd Feb 2017.

Air Force team in their journey to the finals beat SL Army, SL Police, Batticoloa and the tournament favorites Mercantile team comprising no less than 10 national players in the semifinals. Previously the same title has been won in the year 1987. LAC Venito Anthony was adjudged the most valuable player in the tournament and Cpl Ravi Dodangoda scored 30 points including eight 03 points.


The victorious team comprised:
Cpl Dodangoda R (captain)
Cpl Wijesena KIM
LAC Umayanga O
LAC Venito A
LAC Silva G
LAC Perera A
LAC Pubudu
LAC Perera R
LAC Wijewarnasuriya G
LAC Sridharan
LAC Arun
Lac Nishen