Anti-Doping Awareness Programme for Sports Coaches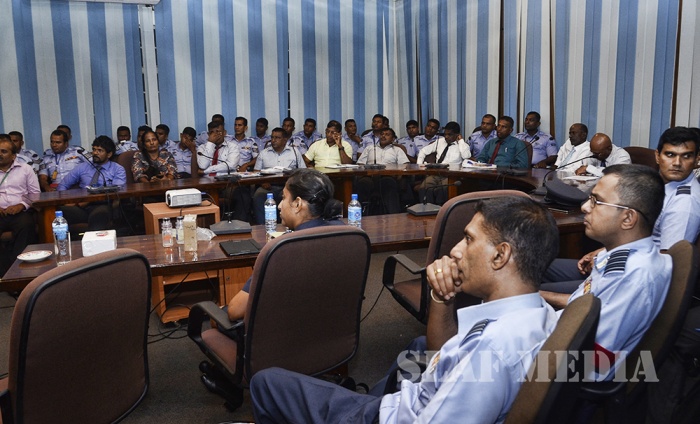 The SLAF Sports Medicine Unit in collaboration with the Air Force Sports Council conducted a workshop on Anti Doping Awareness for SLAF sports coaches at the AFHQ. Dr. Seevali Jayawickrama, the Director General of Sri Lanka Anti-Doping Agency conducted the workshop and enlightened the importance of a doping free sports environment.

Under the guidance of the President, Air Force Sports Council, Air Marshal Kapila Jayampathy, SLAF is keen to maintain a clean sporting culture in the organization and this workshop was conducted in line with the future vision for sports in the SLAF under the directives of the President AFSC.