20th Guwan Hamuda Papedi Sawariya Flaged off in front of AFHQ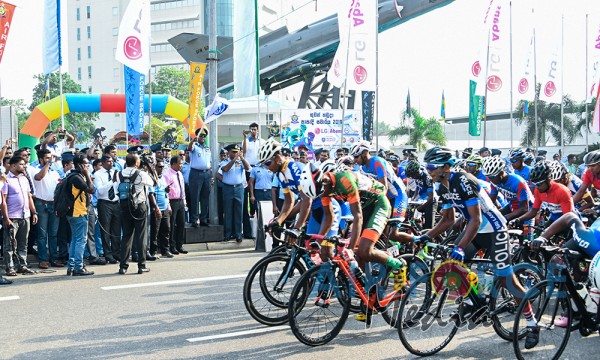 The Guwan Hamuda Papedi Sawariya 2019 was flagged off by the Commander of the Air Force, Air Marshal Kapila Jayampathy yesterday (01 March 2019) in front of Air Force Headquarters. Conducted for the 20th consecutive year the race is conducted in line with the 68th anniversary of the SLAF and signifies the commencement of a large number of events which are to follow.

The Men's race that commenced this morning concluded its first lap at Kandy today, covering a distance of 114km. Approximately 150 riders started the race this morning.

Suranga Ranaweera of Dehiwala Mount Lavinia Municipal Council (DMMC) won the 1st leg of Guwan Hamuda Papedi Sawariya 2019 while Pathum Sampath Weerasinghe of the Sri Lanka Army and Shenal Chamod De Silva of the Sri Lanka Port Authority (SLPA) came in 2nd and 3rd respectively.