Annual Pirith Ceremony of SLAF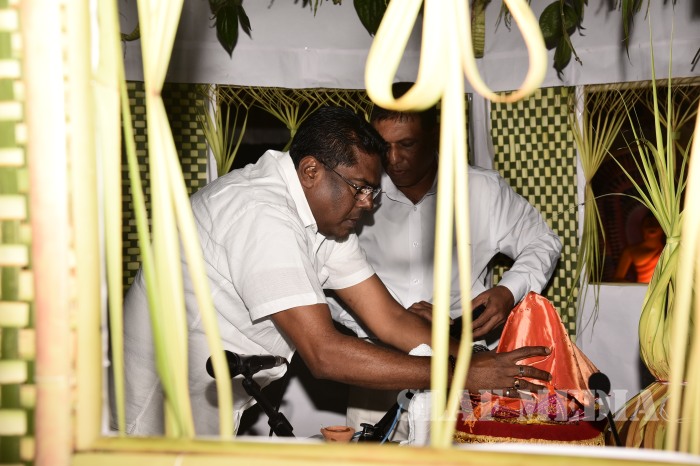 An all-night 'Pirith Chanting' ceremony to commemorate Sri Lanka Air Force personnel killed and missing in action during active service and to invoke blessings on their souls, was held on 18 August 2017 night followed by an alms giving for 100 venerable Maha Sangha on 19 August 2017 at SLAF Trade Training School,Ekala.

The 'Reliquary' (Karaduwa) was taken to SLAF Trade Training School Ekala in a colourful procession and placed in the 'Pirith Mandapa' by the Commander of the Air Force Air Marshal Kapila Jayampathy. This special "Pirith Mandapaya" is designed as a model of "Dambulu Len Viharaya". Subsequently an all night pirith chanting and alms giving was accorded to the venerable Maha Sangha on Saturday.

Chief of Staff of the SLAF Air Vice Marshal Sumangala Dais, members of the Air Force Board of Management, senior officers, other ranks, spouses and children of the SLAF war heroes, civilian staff and families also participated in the all night pirith chanting ceremony and the almsgiving.