Annual AOC's Inspection at SLAF TTS Ekala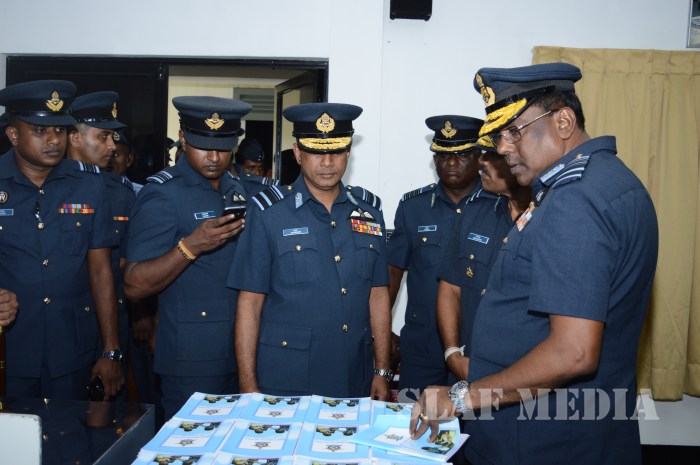 The annual AOCs inspection of SLAF TTS Ekala was held today, 15 September 2017. The Commander of the Air Force, Air Marshal Kapila Jayampathy reviewed the AOCs Parade, which was commanded by the Commanding Officer, Group Captain MJR Perera.

The Commander awarded commendations to 25796 F/Sgt Hettiarachchi D (Ophthalmic Technologist Sp I), AW/2640 Sgt Bandara GUM (Admin Asst sp I), 31961 Cpl Kumara RMA (Ops Grd sp I) 011700 Cpl Karunarathne SK (Ops Grd II) and Mr. M. Gayan Sampath (Laborer III) in recognition of their exceptional services towards the activities of the TTS Ekala.

During the course of the inspection, the Commander visited all areas of the TTS and declared open the newly constructed tennis court complex and the Male Ward of the Hospital at TTS Ekala.

Addressing all Ranks and civilian staff after the inspection, the Commander of the Air Force recognized their achievements during the year and encouraged all personnel to maintain those high standards for the future to come.