Annual "IFTHAR" Programme Held at SLAF TTS Ekala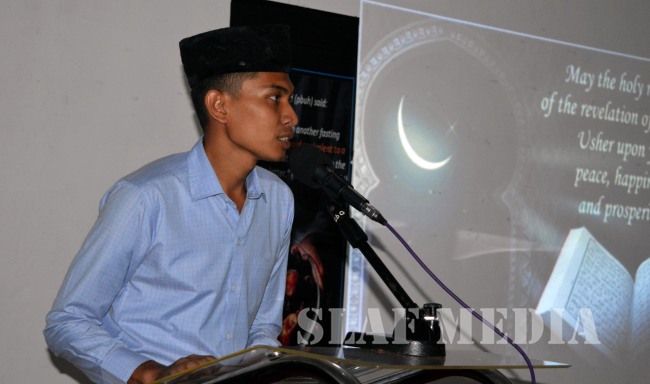 The Annual Ifthar Programme at SLAF Trade Training School (TTS) Ekala was conducted for the third consecutive year with the view of fostering religious harmony among all service personnel.

The event was graced by the presence of the Commanding Officer, Group Captain Jude Perera, Senior Officers, their ladies, Airmen and Airwomen. A sermon was delivered by Moulavi Amhar on the purpose of fasting during the month of Ramadan.