SLAF Wins the All-Island Open Volleyball Championship at Norchcholai
Published on: 4:15pm on Monday 12th July 2010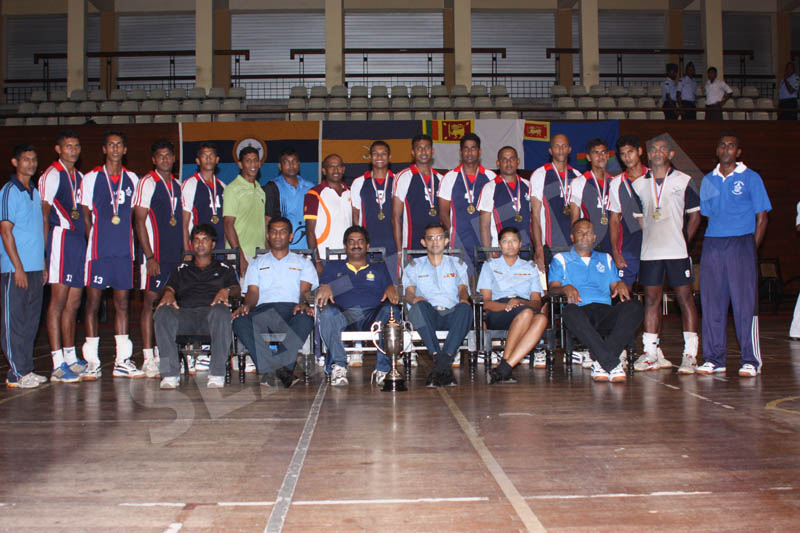 SLAF men's volleyball team continued its dominance in local volleyball, when they won the All-Island open volleyball championship worked off on 10 and 11 July 10 in Norochcholai.

All prominent volleyball teams participated in this tournament and the SLAF beat the Navy in the semi finals and went on to beat the National Youth Services Council team 3 - 2 (25-20, 29-27, 17-25, 18-25, 15-13) in the final.

Nirmal Chaturanga of the SLAF was adjudged the "Best Player" in the finals while SLAF's skipper Cpl Jagath Senadeera was awarded the "Best Setters Trophy".

Commanding Officer No. 05 Radar Squadron at SLAF Palavi, Sqn Ldr Rohan Jayasundara was at hand together with a huge support element from SLAF Palavi.