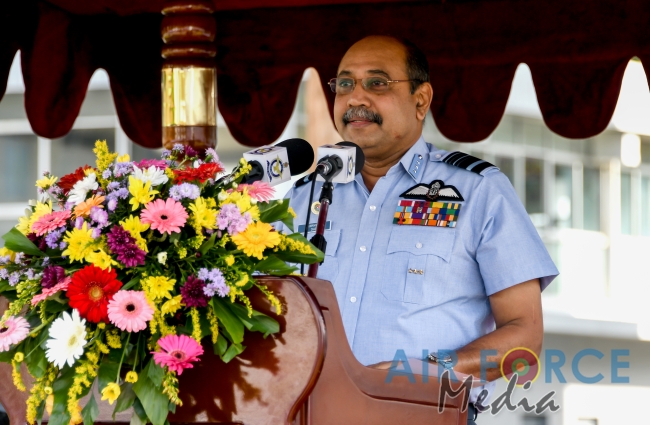 SLAF Launches Dangerous Drugs Awareness Program
5:13pm on Monday 17th August 2020
With the clear intentions of the Government to eradicate the use and spread of "Dangerous Drugs" in Sri Lanka, the Sri Lanka Air Force also launched a comprehensive awareness program for all SLAF personnel. With a clear "Zero Tolerance" policy for "Dangerous Drugs" within the SLAF, all personnel were made aware of the dangers and consequences.

This special three day program was initiated on the instructions of the Commander of the Air Force, Air Marshal Sumangala Dias. The Commander addressed the entire Sri Lanka Air Force via a live stream which was carried out from Air Force Headquarters this morning (17 August 2020). The Commander emphasised on the dangers of using "Dangerous Drugs" not only to the SLAF but also how it would adversely affect our loved ones at home as well.

With the address by the Commander, an island wide awareness program was launched covering all service personnel and civilians serving within the entire Sri Lanka Air Force. The three day program includes special discussions, speeches, informative dramas, screening of short documentaries and even guest lectures by experts from outside the SLAF.

Dangerous Drugs Awareness Program in other SLAF Establishment