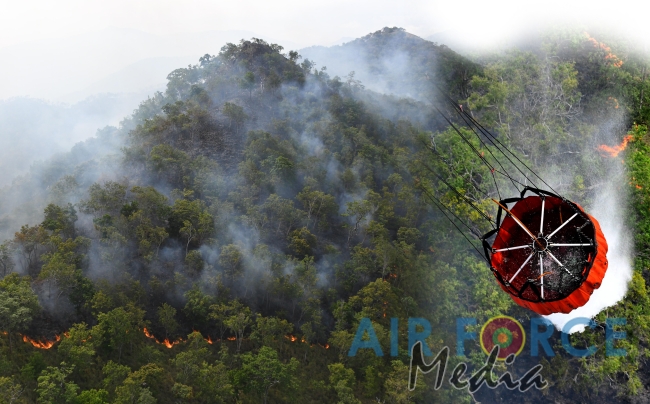 SLAF Assist in Dousing Fire in Randenigala Forest Reserve
7:04am on Thursday 1st October 2020
On the request made by the Disaster Management Centre, the SLAF deployed a Bell 212 Helicopter equipped with Bambi Bucket from No 7 Squadron at SLAF Base Hingurakgoda to assist in the fighting of a sudden fire that had started in the Randenigala Forest Reserve area Yesterday (30 October 2020).
The Bell-212 helicopter of the No 7 Squadron was utilized immediately to carry-out the Bambi Bucket Operation. The helicopter was captained by Flight Lieutenant Sudhara Amaradewa and co- piloted by Flying Officer Eranga Ekanayake.
The Helicopter carried out 36 Bambi operations and had delivered 32800 Ltrs of water before returning to Base.