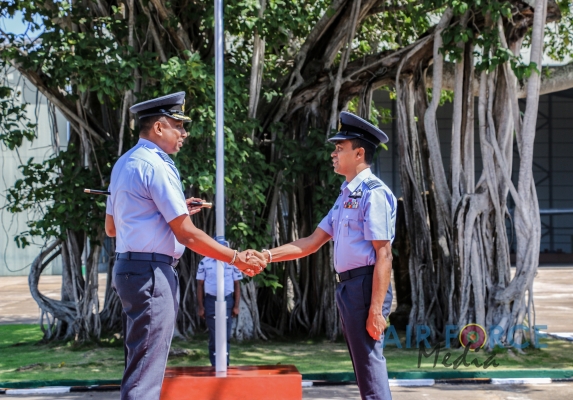 CHANGE OF COMMAND AT NO 2 HEAVY TRANSPORT SQUADRON
6:01pm on Monday 19th July 2021
The Change of Command Parade of the No 2 Heavy Transport Squadron at SLAF Base Katunayake was held today (19 July 2021) at the Squadron premises.

The new Commanding Officer Wing Commander KWNSD Welagedara RSP, MMS (Mil Com-PRC), BSc (Def Stu), LLB, Attorney at Law, psc took over the duties from Group Captain SAPT Piyarathne RSP, USP, MMS (Mil Com – PRC), BSc (Def Stu) in Mgt (Hons), psc as the 36th Commanding Officer of the Squadron.

Wing Commander Welagedara the new Commanding Officer was performing duties as a Directing Staff at the Defence Services Command and Staff College, Sapugaskanda. Group Captain Piyarathne will be assuming command of SLAF Station Mirigama on a subsequent date.