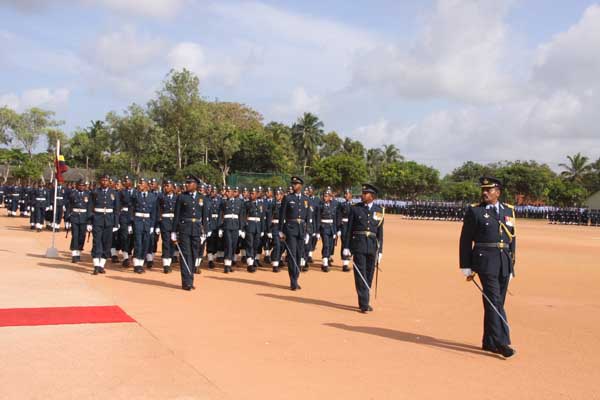 Air Force Chief Visits SLAF Station Ekala
4:38pm on Monday 14th September 2009
Air Chief Marshal, Roshan Goonetilake, conducted the Annual Commander's Inspection of SLAF, Ekala today (14 September 2009). A parade commanded by Commanding Officer, SLAF, Ekala, welcomed the Commander to the camp premises.
The 'Advanced & Specialized Trade Training School' ( A & S TTS) which provides formal training for all airmen and airwoman who successfully complete their Initial Combat Training at SLAF Diayatalawa is located at this station. Further, the office of the Chief Recruiting Officer ( CRO) who is responsible for recruiting Officers and others ranks to the SLAF is also located within this Station.
SLAF Ekala was established by the RAF and was later handed over to R.Cy.AF.
Group Captain A J Amarasigha RSP,psc took over the command of this station very recently and the manner in which he tackled the matters in preparing it for the Commanders inspections is highly commendable.