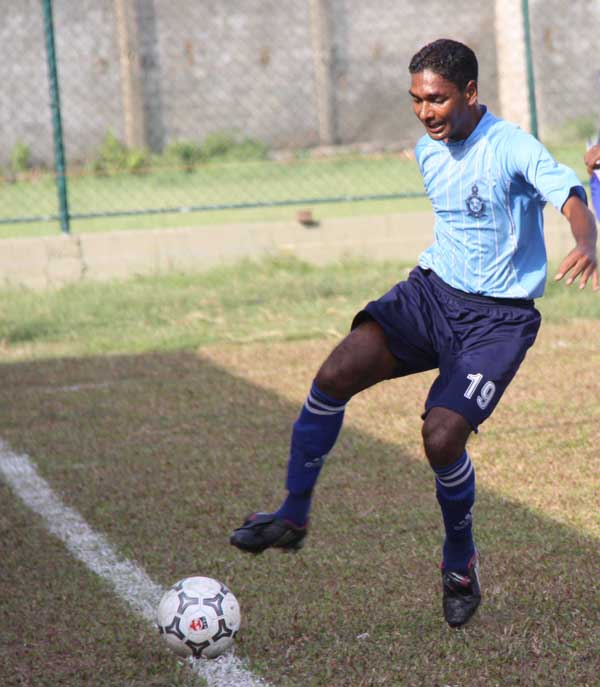 9:12pm on Saturday 19th September 2009
The SLAF Soccerites beat the mighty Saunders SC 2-1, when it played its fourth match in the Dialog Champion league, this evening (19 September 2009).
The match was played at the City Football League ground Colombo, in which both teams scored a goal each when the whistle blew at half time. Later, in the second half the Airmen managed to score the winning goal, to read the final scores as 2-1.