About Us
Sri Lanka Air Force is planning to conduct the "Guwan Hamuda Papedi Sawariya 2023 for the 24th occasion coinciding with the 72nd Anniversary of the SLAF. This tour is a regular feature in the Sri Lanka's annual cycling calendar published by the Cycling Federation of Sri Lanka and is rated as the most prestigious/recognized Road Cycling event in the country.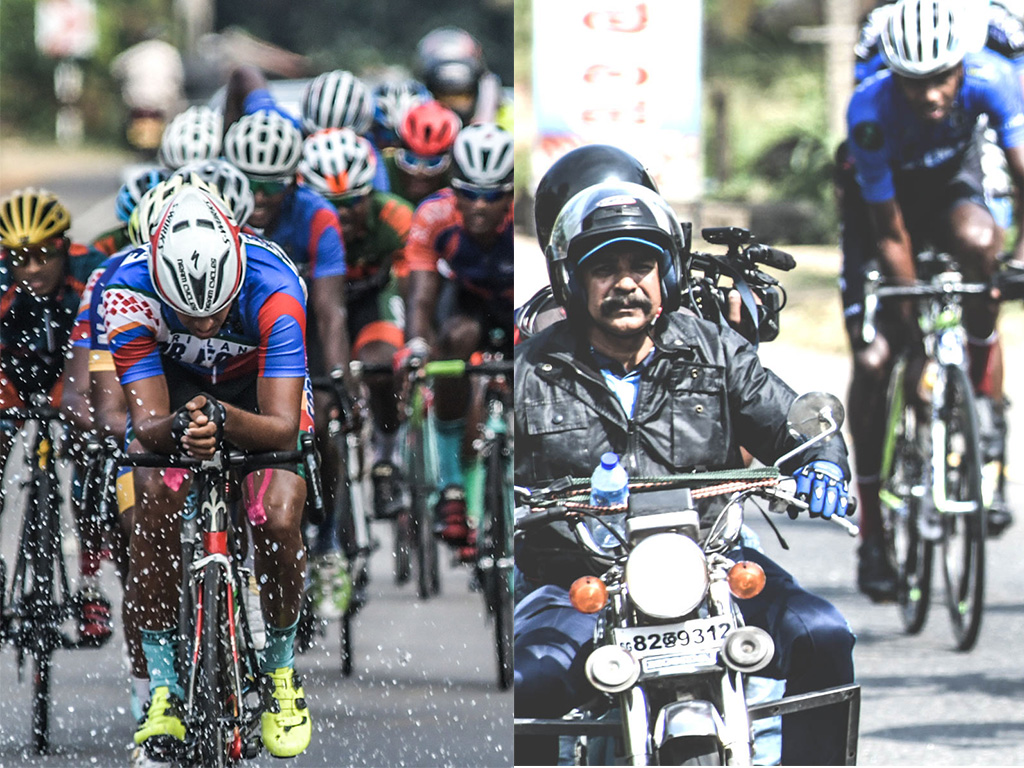 The tour consists of two races conducted in men's and women's categories. The men's race is the flagship event which is a Multi Stage held for 3 days whilst the women's race is a single day event. SLAF inaugurated the tour in year 1999 to provide a much needed boost for the then beleaguered professional racing cycling in Sri Lanka. This tour had been held annually since the inauguration except for year 2008 where the tour was not held due to security reasons.
The Awards Ceremony will be held at Sri Lanka Air Force Base Anuradhapura on 04th Mar 2023 at 1800 hrs. The Organizers have planned to telecast the Men's Race and the Award Ceremony Live on TV. Further same video feed will also be aired on the YOUTUBE and FACEBOOK.
The Men's Race for year 2023 will be held as follows;
Event: Multi Stage Road Cycling Tour Elite and U23 Riders [MEN]
Day 01
2nd March 2023
START/FINISH- Colombo to Kandy
Route - Colombo, Ja Ela, Gampaha, Nittambuwa, Kegalle, Kandy
Day 02
3rd March 2023
START/FINISH-Pallekele to Polonnaruwa
Route - Pallekele, Mahiyanganaya, Dehiattakandiya, Polonnaruwa
Day 03
4th March 2023
START/FINISH - Polonnaruwa to Anuradhapura
Route -Polonnaruwa, Habarana, Dambulla, Anuradhapura
Women's Race
4th March 2023
START/FINISH - Habarana to Anuradhapura
Route - Habarana, Dambulla, Kekirawa, Anuradhapura