Inaugural Sumo National Championship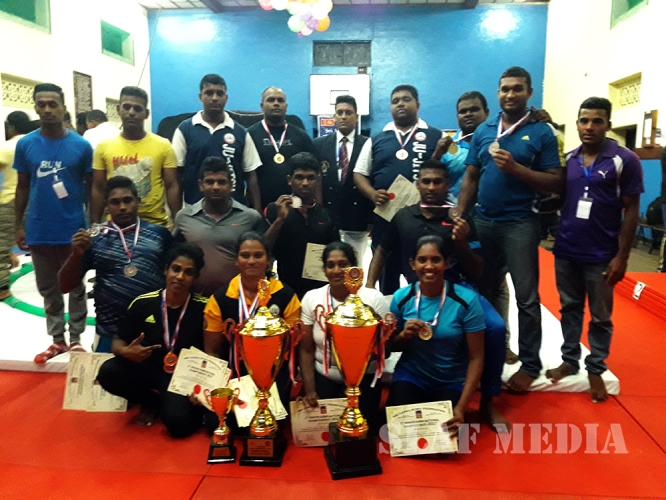 SLAF Men's Sumo team won the overall championship jointly with SL Navy and SLAF women's team won overall championship at the 1st Sumo National Championship held in YMCA Colombo held on 25 January 2017.

Hon. Minister of Sports Mr Dayasiri Jayasekara graced the occasion as the Chief Guest and His Excellency The Ambassador of Japan in Sri Lanka as the guest of honour.


Women's
-55kg
02177 AC Wijewardena DAK - Gold
-70kg
VAW/01406 LAC Bandaramanike BGS - Gold
AW/3257 LAC Fernando WGL - Silver
+70kg
AW/2680 LAC Wimalasena HM - Gold
Open Women
02177 AC Wijewardena DAK - Gold
VAW/01406 LAC Bandaramanike BGS - Silver
02177 AC Wijewardena DAK - Bronze
Men's
75 Kg
0247679 LAC Arachchi WASSW - Bronze
34408 LACKumara SD - Bronze
85 Kg
27238 Cpl Chandima AAA - Bronze
95 Kg
021366 LACMadusanka RMP - Silver
95 Kg
41465 LAC Gihan GNKKD - Bronze
- 115 Kg
015933 LAC Wikramage JSK - Gold
019489 LAC Jayawardene WGUR - Silver