Air Force Wrestling Celebrates 50th Anniversary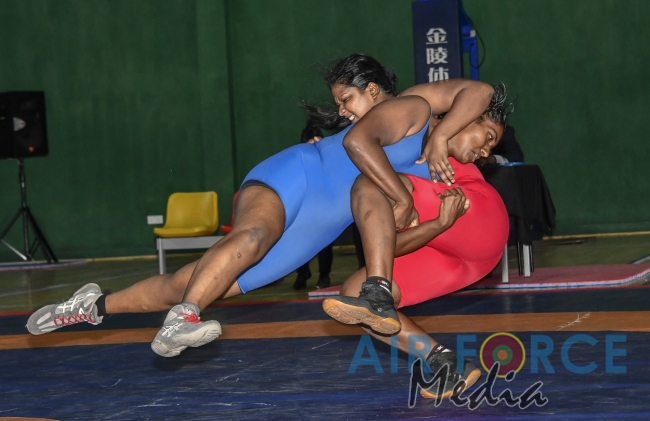 SLAF Station Colombo emerged as Men's and Women's Champions at the Inter Unit Wrestling Championships 2019 held 19 September 2019 at the Air Force Health Management Centre (HMC), Colombo. SLAF Base Hingurakgoda and Trade Training School Ekala became the runners up in the Men's and Women's categories respectively.

The occasion was of special significance because Air Force Wrestling celebrated its 50th Anniversary this year.

Established in 1969, the Royal Air Force Wrestling Pool comprised of only seven players. Dating back to 1966 under the title of Royal Air Force, Leading Aircraftman Piyadasa JA participated at the National Wrestling Championship and won the championship marking the first significant milestone in the history of SLAF Wrestling. During the past 5 decades 3 wrestlers have been able to earn the coveted "Vartharasa Trophy" on 3 occasions being named as the "Most Outstanding Sportsman of the Year". In 2011 SLAF Wrestling made history with the commencement of the Women's Wrestling Team being formed. In 2018 female SLAF Wrestlers created history by winning both the Defence Services Title and the National Title for the third consecutive year.

The Commander of the Air Force, Air Marshal Sumangala Dias graced the occasion as the Chief Guest. Chief of Staff of SLAF Air Vice Marshal Sudarshana Pathirana, Members of the Air Force Board of Management, Chairman of the SLAF Wrestling, Air Vice Marshal WMKSP Weerasinghe, Officers and Other Ranks of the SLAF were also present to witness the occasion.

Best Technical Wrestler-Men
Corporal Kumara MJS - Station Colombo
Best Technical Wrestler-Women
Aircraft woman Silva MHN - Trade Training School Ekala