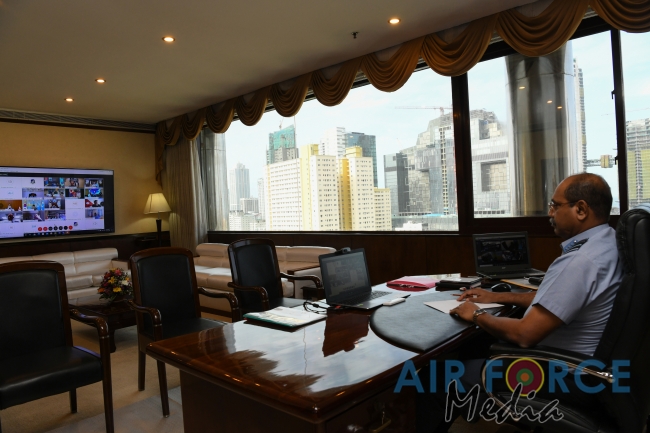 Commander Participates for Pacific Air Chiefs Video Tele Conference Organized by PACAF
7:10pm on Thursday 10th September 2020
The Commander of the Air Force, Air Marshal Sumangala Dias participated for a video-tele conference organized by the Pacific Air Forces today (10 September 2020) at Air Force Headquarters. The conference was organized by the Pacific Air Forces under the leadership of General Kenneth S. Wilsbach, the Commander of the Pacific Air Forces.

The conference was a sequel to the Pacific Air Chiefs Symposium in December 2019 and the Pacific Air Chiefs Video Tele Conference in April 2020. During these challenging and unprecedented times in which the world is trying to respond to the COVID-19 pandemic, the conference enabled the Air Chiefs to discuss best practices and to identify ways of effective collaboration within the Indo-Pacific region in mitigating the effects of severe weather on air operations.

The Air Chiefs also shared updates important to the group regarding the COVID-19 pandemic situation in their individual regions.