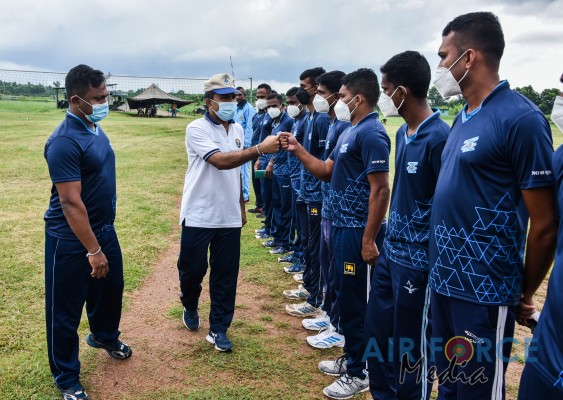 SLAF BASE RATMALANA CELEBRATES 36TH ANNIVERSARY
8:52pm on Friday 23rd April 2021
The SLAF Base Ratmalana celebrated its 36th Anniversary today (23 April 2021). On the 23rd of April in the year 1985, then Minister of Defence (Late) Hon. Lalith Athulathmudali declared open SLAF Base Ratmalana on the invitation of then Commander of the Air Force, Air Vice Marshal DC Perera. The Base was initially commanded by Wing Commander CN Thudugala and expanded its strength to 200 Officers, 3000 Other Rankers and 180 civilians to date. At present SLAF Base Ratmalana is commanded by Air Commodore Dhammika Dias.

The Base at present houses a rugby ground, squash court, swimming pool and a multi-functional reception hall. Further, the base is home to the No.04 VVIP Helicopter Squadron, No. 08 Light Transport Squadron and the 61 Helicopter Flight. The Base contributed immensely during the Elam war by providing ariel transportation of goods and troops of the SLAF and other sister services.

The day's proceedings began with a religious ceremony participated by the Base Commander, and a cross section of all ranks followed by a series of special programs were carried out at the in par with the celebrations starting with a Blood Donation Campaign, Community Service Projects to colour wash a ward at the National Cancer Hospital, cleaning the Weras River, a tree planning campaign on the right bank of the Weras River and opening of a new library for the Kothelawala School.

In conclusion Inter-section cricket, volleyball and netball matches were also conducted among all ranks followed by the customary All Ranks Lunch.