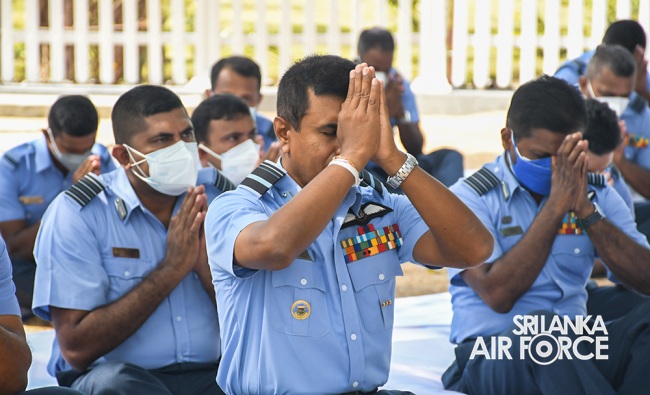 SLAF BASE KATUNAYAKE CELEBRATES 70TH ANNIVERSARY
8:40am on Friday 3rd September 2021
Sri Lanka Air Force Base Katunayake celebrated its 70th Anniversary on 01st September 2021. SLAF Base Katunayake was initially established by the Royal Air Force in 1940 to serve as a transit base. After Sri Lanka gained independence in 1948, Katunayake Base was re-opened as a flying wing with 4 Chipmunk aircraft on 01st September 1951. The first Commanding Officer of this Base was Squadron Leader LG Lang and to date, 35 officers have commanded this base. At present SLAF Base Katunayake is commanded by Air Vice Marshal Udeni Rajapaksa.

Further, the No 02 Heavy Transport Squadron which is located at Katunayake to date was also established on 01 September 1957 and subsequently, other formations were established. At present, 03 flying formations and 29 lodger formations are located within this Air Base and provides vital services to the entire Sri Lanka Air Force.

In line with the 70th anniversary of the base, a Sramadana campaign was conducted at Abesekararamaya Temple in Negombo on 30 August 2021 and a religious ceremony was conducted at the Base temple, with the participation of the Base Commander, Formation Commanders, a cross-section of other ranks, and civil staff yesterday. All programmes were conducted with the participation from lodger formations, strictly adhering to the issued health guidelines with regards to prevention of COVID-19.