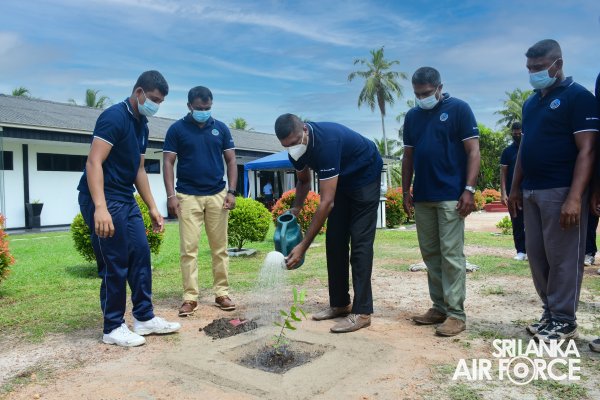 RADAR MAINTENANCE WING AT KATUNAYAKE CELEBRATES 12TH ANNIVERSARY
11:09am on Tuesday 21st September 2021
The Radar Maintenance Wing at SLAF Base Katunayake celebrated its 12th Anniversary yesterday (20 September 2021). In line with the celebrations, the Wing organized a Bodhi Pooja at Base Temple adhering to guidelines put in place by AFHQ for the prevention of spreading COVID-19.

The Commanding Officer of the Radar Maintenance Wing, Group Captain Asiri Elegoda participated for the ceremony along with the Officers and personnel of the Wing. In addition, a tree plantation programme was conducted by at the Wing premises.

The Radar Maintenance Wing was established at SLAF Base Katunayake on 20th September 2009 and has become the key maintenance organization of National Air Defence System of Sri Lanka.