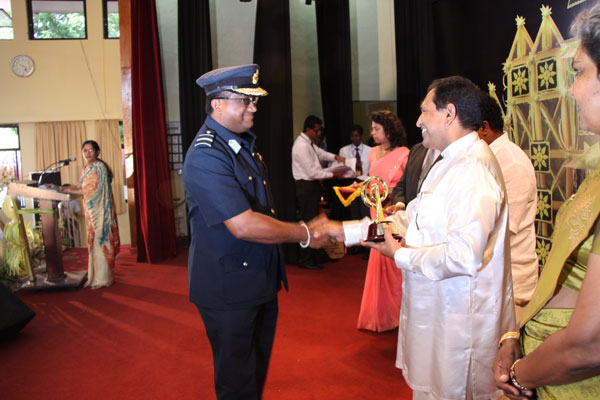 Sri Lanka Air Force, Most Productive in Western Province
5:49pm on Thursday 3rd September 2009
Sri Lanka air Force emerged triumphant at the recently concluded western Province Provincial Productivity Awards 2008, claiming a grand victory of first place in the inter Department Category.
The significance of winning this award is that the Air Force was able to maintain such high standards of productivity in its day to day affairs whilst catering to the operational requirements of the country, which is not an easy task.
This Victory is a testament to the Sri Lanka Air Force mission of being a precise enterprise which takes pride in developing their core capabilities to ensure readiness and success in utilizing the competent human resources and technology available to them.
Furthermore, it strengthens the visionary outlook of the Sri Lanka Air Force and reinforce their goal of becoming well accomplished the independence and territorial integrity of the nation.
This latest accomplishment comes in the wake of the success of previous years, when Sri Lanka Air Force has received the following accolades for the quality of excellence prevalent in their work.
• 2003- 1st Place at the National Productivity Awards, Government Departments Category.
• 1996 - Sri Lanka National Quality Award for Excellence.
• 1995 - Certificate of Merit at the Sri Lanka National Quality Awards.