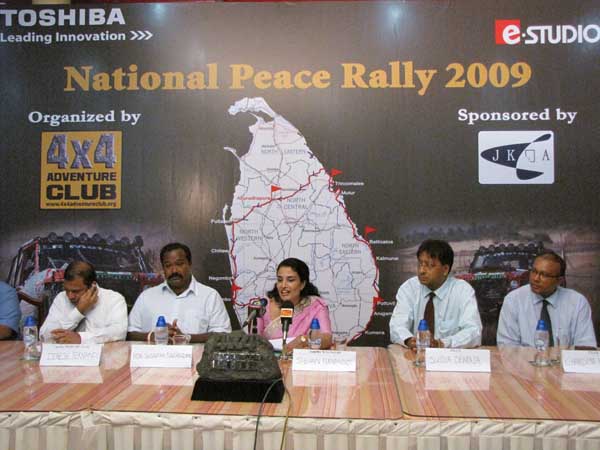 John Keells Office Automation Donates Rs. 500,000 to SLAF Seva Vanitha Unit
8:10pm on Wednesday 9th September 2009
A sum of Rs. 500,000 was handed over to chairperson SLAF Seva Vanitha Unit, Mrs. Nelun Goonetileke by Hon. Minister Susantha Punchi Nileme, at a press conference held today (September 9, 2009) at the Cey Nor Restaurant (Colombo 02). The sum which was received was sponsored by
John Keells Office Automation (PVT) Ltd.
and will be entirely utilized for the construction for a school situated in the Divulwewa Village coming under the administrative district of Trincomalee.
The press conference was also held to enlighten the media on the "National Peace Rally 2009" which is to be orgainsed by the 4X4 Adventure Club with a large diverse membership enriched with many top executives and entrepreneurs of the cooperate sector. Further, this club hopes to donate all proceeds from the "National Peace Rally 2009" campaign towards the "Nagenahira Udanaya" program initiated by the government of Sri Lanka.