NO 1 FLYING TRAINING WING, SLAF ACADEMY CHINA BAY CELEBRATES 71ST ANNIVERSARY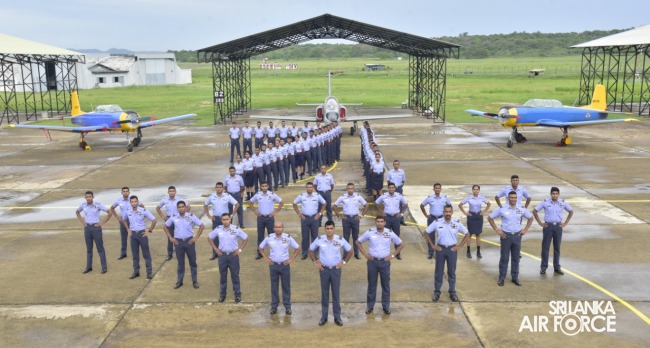 No 1 Flying Training Wing, SLAF Academy China Bay celebrated its 71st anniversary yesterday (01 September 2022).

Marking the occasion a parade was held at the wing premises and was reviewed by the Commanding Officer, Wing Commander IS Mallawaarachchi which was followed by a tree planting programme and a friendly Softball Cricket Tournament held between the wing personnel at the academy sports arena.

The wing conducted "Shramadana campaign" and "Bodhi Pooja" at Bodhi Rajarama Viharaya in China Bay on 30 Aug 2022. The religious event was presided by Ven Aluthoya Saddashila Thero and event was attended by the all ranks of the wing and their families.

The No 1 Flying Training Wing was established at Katunayake in the same year that the Royal Ceylon Air Force was born. Initial Training started with a Chipmunk aircraft. Today the Wing which is considered as the "Cradle of Military Aviators" in Sri Lanka boast of one of the largest aircraft fleets in the SLAF with Chinese PT-6 aircraft and American Cessna 150 for basic flying training and Chinese K-8 Advanced Jet Trainer aircraft for advance flying and fighter conversion training.