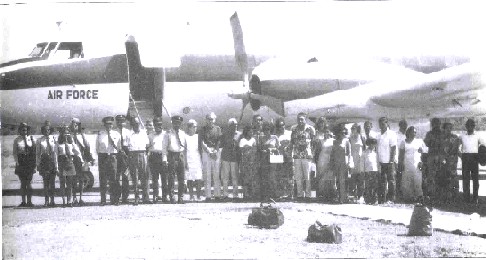 The Directors in those early days handled the areas of Logistics, Aeronautical Engineering, Electronic Engineering, Administration, Medical Services, Civil Engineering and Operations; later Planning, Welfare, Training, General Engineering and a revised Directorate of Operations amalgamating ground and air ops, were added on.
With the influx of aircraft and equipment to help the RCyAF deal with the insurgency, the Force was left with surplus and machines surplus in the sense that the demands on the Force had greatly decreased as a result of the reduction in operational demands.
Commander Mendis and the new Board of Management spearheaded many more developments in the years from 1971 onwards.
Later on, during the period of Commander Mendis' leadership, Dakota aircraft joined the No. 2 Squadron (1975).