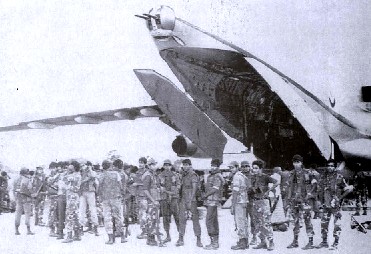 After the withdrawal of the Indian Peace Keeping Force hostilities were resumed against the Government forces in the Northern and Eastern Provinces. Commencing in June 1990 this phase of the conflict began with land operations against Army Camps and frontier villages.
The Sri Lanka Army which had been confined to barracks during the sojourn of the IPKF, and had later fought a very different foe (the Southern insurrection in late 80's) were at a distinct disadvantage.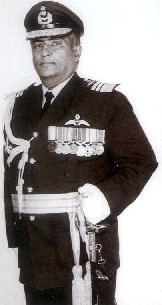 The SLAF had just inducted its new Commander Air Marshal M.J.T. de S. Gunawardena. Commander Terry Gunawardena took charge of an Air Force about to go to war again.
When the offensive commenced, Batticaloa and Kiran and other smaller Army Camps and Detachments came under attack in the East. In the North, Army Camps along the Vavuniya - Elephant Pass road such as Mankulam, Kokavil and Kilinochchi were attacked, as was the Jaffna Fort.
Access by road became increasingly hazardous due to terrorist ambushes. This was the cue for the SLAF to step in and provide air transport and close air support to ground troops.
Ground attack missions were also undertaken. On 1st January 1987, No. 4 Helicopter Squadron was renamed No. 4 Helicopter Wing and its first CO was Gp Capt Oliver Ranasinghe.