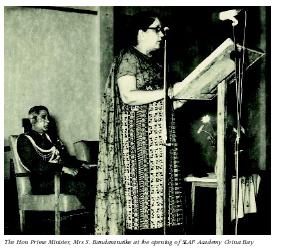 A vital aspect of the early 70's was training. Commander Mendis saw the need for a fully-fledged Air Force Academy to train pilots, engineers and administrators under one roof. He looked towards China Bay.
The RCyAF China Bay was incorporated into establishment as the Air Force Academy on 17th April 1975. The No.1 Flying Training School and Aeronautical & Administrative Training School Katunayake were combined to establish the Academy.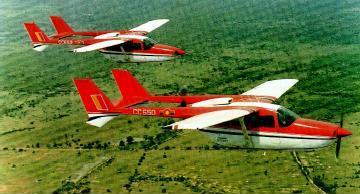 The new Academy provided Basic and Advanced training in approximately 50 trades. Officer cadets who completed basic combat training at Diyatalawa, could now obtain their professional training at the Academy.
Six Cessna twin and single engined aircraft were purchased and placed under the command of the Flying Training School, to help put trainee pilots through their paces.
Later on, during the period of Commander Mendis leadership, Dakota aircraft joined the No. 2 Squadron (1975).