Group Captain Nishantha Dharmadasa for Youth Olympic Games
Published on: 2010-08-18 12:01:12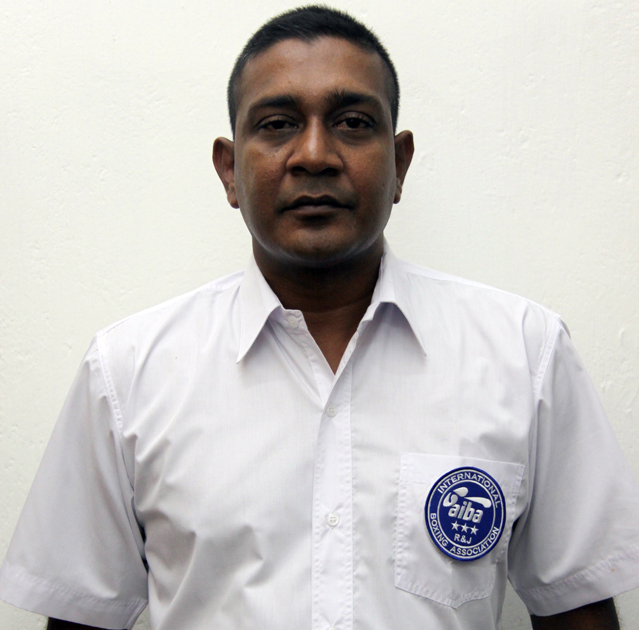 Group Captain Nishantha Dharmadasa the first ever three star Boxing Referee & Judge in Sri Lanka has been selected and invited to officiate at the inaugural Youth Olympic Games which will be held in Singapore in August 2010 by the International Boxing Association.

Nishantha Dharmadasa is serving in the Air Force and is a Group Captain and function as the present Commanding Officer of Air Force Colombo. To his credit he has officiated in number of International Tournaments which includes the Asian Games in Daka number of Asian Championships, European Championship, Commonwealth Championship, World Military Championship, Two World Military Games and more importantly at the Boxing World Championship.

When he was invited for the World Boxing Championship in Milan, Italy he was among the best 44 Referees invited by the International Boxing Association (AIBA) from the world and among the 07 Asian Referees. At the last World Championship in Milan, Italy Nishantha did the country proud when his performance as a Referee & Judge was marked as excellent. This is why he has been selected for the Youth Olympic. Last week Group Captain Nishantha Dharmadasa officiated at the Ocenia Boxing Championship in Canberra, Australia when he was invited by the AIBA.

Group Captain Nishantha Dharmadasa is a proud product of Thurstan College Colombo and is the son of grand old legend of Boxing in Sri Lanka Mr. KV Dharmadasa who himself was an International Referee and was respected by all for his honesty. Group Captain Nishantha Dharmadasa has not only excelled in Boxing but he is also a reputed ruggerite and a school athlete hailing from Thurstan.

Group Captain Nishantha paid a growing tribute to his Guru and Boxing Master Mr. Donald Munasinghe and Mr. Herbert and Mrs. Nevia Embuldeniya for grooming him to be what he is today. He also mentioned the assistance extended to him by the Commander of the Air Force, Air Chief Marshal Roshan Goonetileke.