The primary role of Sri Lanka Air Force Ampara is to protect and maintain the airfield, which 3000 feet in length and to enhance all military and civil aviation operations.

It is further tasked to carry out ground and air defence activities in a limited zone as directed by the AFHQ.


On 24th of July 2000 the Regimental Training Center, which is fully combat oriented entity has commenced its training and by now has conducted many training courses such as:

Basic & Advanced Gunner Courses

Base Defence Proficiency Courses
Aircrew Survival Courses
Special Tactical Support Team Training Courses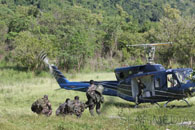 Ampara Base Training In December 2001 glamour was added to the Station as the newly formed SLAF Free-fall Parachute Team descended from a height of 14,000 feet to the Drop Zone located inside the Station premises on a training mission for the first time in the history of SLAF Ampara.
From there onwards SLAF Ampara has immerged as the most famous landing zone in Sri Lanka for the local & foreign parachutists.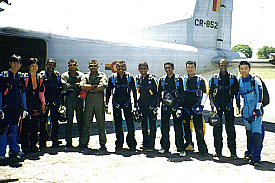 Ampara Base Parachute Training Further, Sri Lanka Air Force Parachute School and the Army Commando Parachute School also utilize the same venue for their training purposes too. Perfect weather conditions, clear visibility, good approaches, limited air traffic and healthy security have been the main attractions of the SLAF Ampara Drop Zone.
At present Group Captain PSN Fernando a function as the Commanding Officer of SLAF Station Ampara.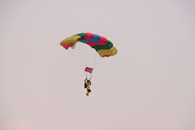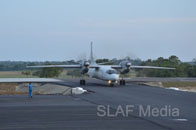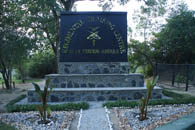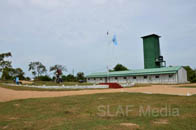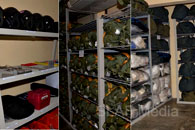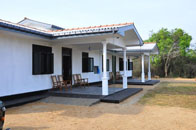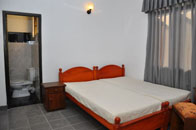 Contact
Group Captain PSN Fernando
Commanding Officer,
Sri Lanka Air Force,
Ampara,Sri Lanka
Telephone:
+94 11 2441044, 2495495
+94 63 2222029, 2222300