Established by the Fleet Air Arm of the Royal Navy, the airfield at katukurunda is located 40 Km South of Colombo, close to the A2 highway. The present SLAF station was established in 1984 to reactivate the air field.
The major role of this station is to maintain the air field to provide air traffic services for both military and commercial aircrafts. The station is equipped with aerodrome facilities to support medium/ light transport aircrafts.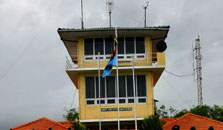 Flying training for private tour operators is also carried out at this airfield. It is also the venue for flying remotely controlled model air crafts.
This airstrip is popular as a motor sport venue, with both car and motor cycle events routinely organized by the respective sporting bodies in collaboration with the SLAF Sport board.
Group Captain HWR Chandima function as the Commanding Officer of SLAF Katukurunda.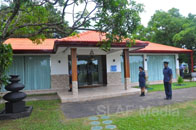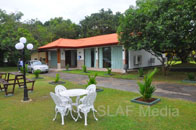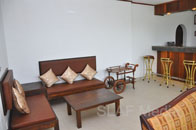 Contact
Group Captain HWR Chandima
Commanding Officer,
Sri Lanka Air Force,
Katukurunda,Sri Lanka.
Telephone:
+94 11 2441044, 2495495
+94 11 034 2222308/ 034 2223327