After the Humanitarian Operations, SLAF deployed the troops at the west bank of the Nanthikadal Lagoon in Mullaittivu. It is 15 Km away from the Mullaittivu town and also close to the Air Strip which was used by the LTTE. As par with the end of Humanitarian Operations, initially this Station was established as a Detachment on 26th June 2009 and was Commanded by Sqn Ldr Rajitha Gunasinghe.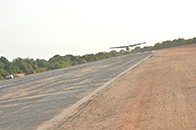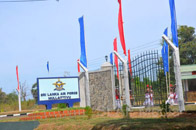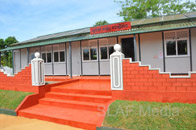 On 19th July 2010 Sqn Ldr PGB Medagewatta took over the duties as the 2nd Detachment Commander and Wg Cdr MPS Manapperuma took over the duties as the Commanding Officer of No 44 Regt Wing which was attached to this Detachment on 1st Feb 2011. This station was gradually expanded and elevated as an independent station on 03rd Aug 2011 and station commanded by Wg Cdr MPS Manapperuma.

This Eco friendly Station was solely built by SLAF personnel with all the difficulties and hardships. Handmade bricks and soil plastering of walls used to build the buildings of the station without disturbing to the nature.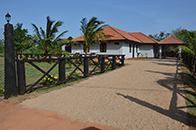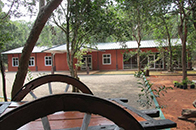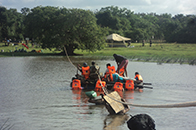 Presently SLAF Station Mullaittivu is Commanded by Group Captain AN Wijesiriwardena.
Contact
Group Captain AN Wijesiriwardena usp.
Commanding Officer
Sri Lanka Air Force,
Mullaittivu ,Sri Lanka.