SLAF Base Ratmalana is situated in Colombo district, apporximately10 Kms South of the Colombo city. It is co-located with Colombo Airport Ratmalana which is used mainly for domestic flights.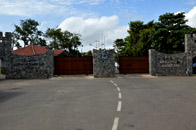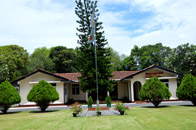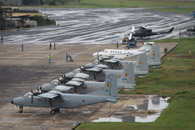 Ratmalana airport is a main hub for both military and commercial transport flights to other destinations in the country. It is managed by the Airport Aviation Authority. Several private airline operators are also based at this airport.
Following major lodger formations are located within the Base.
No.04 Squadron carries out VIP & VVIP transportation.
No.08 Squadron is involved with light air transportation role using Y-12 aircraft and reconnaissance role using B200T aircraft.
Electronics & Telecommunications Wing has the responsibility of installation and maintenance of electronics, communication and ground based navigation systems of the SLAF.

Aircraft Preservation & Storage Unit has been established to administer the SLAF Museum and expanded later to handle aircraft and general engineering repairs.
SLAF Hospital Ratmalana is one of the two hospitals of the SLAF.
The Base HQ is the main administrative element for all lodger formations.

Air Commodore RS Wickramaratne function as the Base Commander.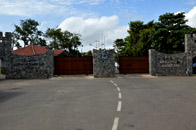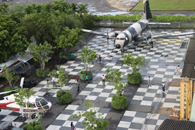 Contact
Air Commodore RS Wickramaratne RWP and two Bars,RSP and two Bars, USP, MSc (Strat
Stu), fawc, qfi
Base Commander,
Sri Lanka Air Force,
Ratmalana,Sri Lanka.
Telephone:
+94 11 2441044, 249549