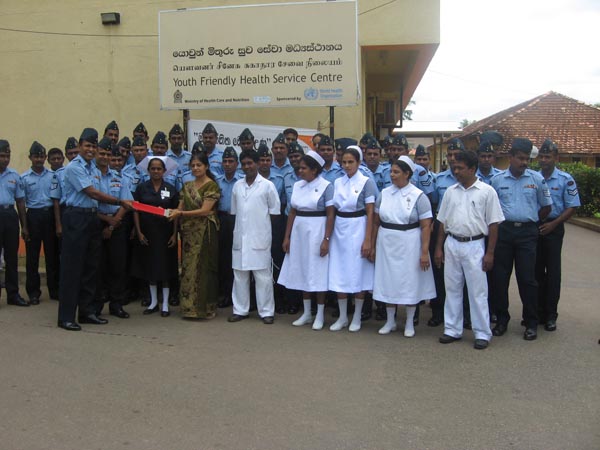 Formation Day- Model Operation : Operation Facelift
4:38pm on Sunday 26th July 2009
The Air Field Construction Wing of Sri Lanka Air Force (SLAF), commenced its operations in 2003 on 22nd of June, in Katunayake, with five officers and two hundred and twenty three men.
The Wing recently celebrated its sixth Formation Day in a befitting manner, with the unanimous concurrence of its Commanding Officer and other ranks. A run down ward in the Negombo Base Hospital was earmarked by the Wing to be repaired and refurbished. Afterwards the ward was given a complete face lift by the collective efforts of the Wing. The Children's Ward was concurrently restored. Seven unusable beds were mended and new mattresses supplied. These were presented to the hospital along with a stock of bed sheets and a blood pressure monitor by Commanding Officer, Wing Commander Rasika Bellanage to Directress, Negombo Base Hospital, Dr.Champa Aluthweera.
Dr.Aluthweera and Matron Palika Priyadarshini, on behalf of all hospital employees, thanked the Commanding Officer and all members of his Wing for their worthy efforts. Later, Wing Commander Bellanage addressed his men and women and praised their innovative efforts. He said that the initiative had highly been commended by Base Commander, Katunayake and stressed that this type of celebration on Formation Day is an example for other Formations as well.