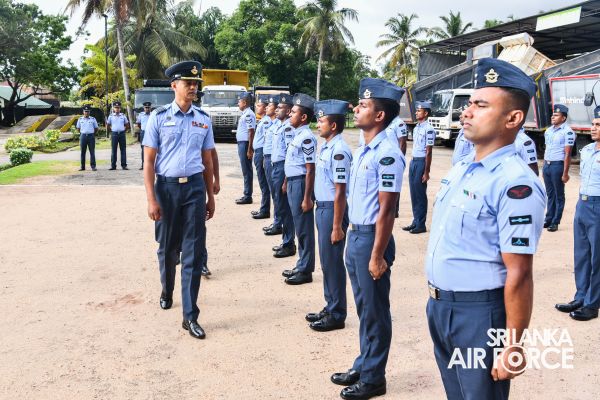 CONSTRUCTION MACHINERY WING CELEBRATES 10TH ANNIVERSARY
3:51pm on Tuesday 16th May 2023
Construction Machinery Wing SLAF Base Katunayake celebrated its 10th anniversary yesterday (15 May 2023). The day's celebration commenced with the customary working parade with the participation of officers and airmen of the wing and was reviewed by the Commanding Officer of the Contraction Machinery Wing, Group Captain MWCM Wakista.

A tree planting programme was conducted at the wing premises to mark the anniversary day. Subsequently, a sporting event was also conducted to keep up the team spirit and comradeship among the service personnel.

Construction Machinery Wing presently consists of six officers in the field of Mechanical Engineering and 145 airmen trained in various disciplines in the field of Civil Engineering. The main role of the Wing is to provide Heavy Machines and Dump Trucks for all construction projects in the Sri Lanka Air Force and the State Sector as planned by the Air Force Headquarters.