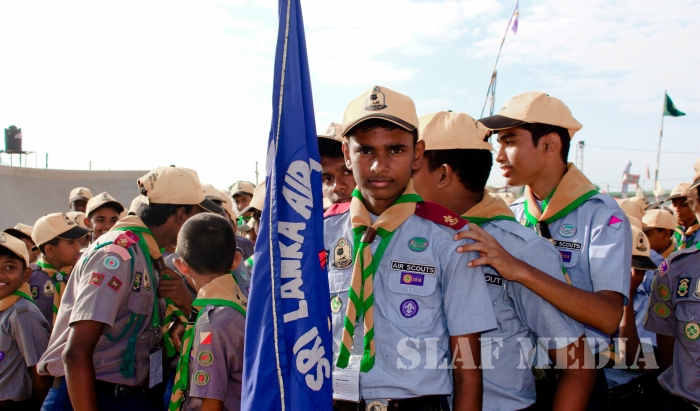 SLAF Air Scouts in Action at 9th National Jamboree Held In Jaffna
6:48pm on Thursday 10th March 2016
The 9th National Scout Jamboree organized by the National Scout Association of Sri Lanka held at the Central College and Municipal Grounds of Jaffna from 20th to 26 Feb 2016 under the theme of "Friendship and Understanding".

Around 8000 Scouts from all over the country and from friendly countries participated at this event. This marks significant milestone in the history of National Scout Jamboree.

A contingent of 50 Air Scouts and 5 Air Scout leaders from the SLAF Air Scout Group participated and displayed their talents at this national event.