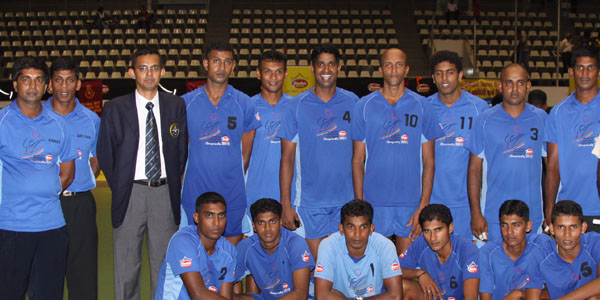 Airmen Through to The Finals
7:02pm on Tuesday 6th April 2010
Air Force men's Volleyball team qualified to play in the finals of the Rajapaksha Challenge Trophy this evening (06 April 2010).

07 teams consisting of three armed services, the Police, Youth Services and the Ports Authority took part in the events held at Walasmulla Aruna Sports Club ground. The Championship began on 5th April 2010.

During the semi final the Navy Volley ball team was beaten by the Air Force who scored 3-1 (25-18/ 19-25/ 25-22/ 25-23). The Airmen will square off against the Youth Services for the finals.