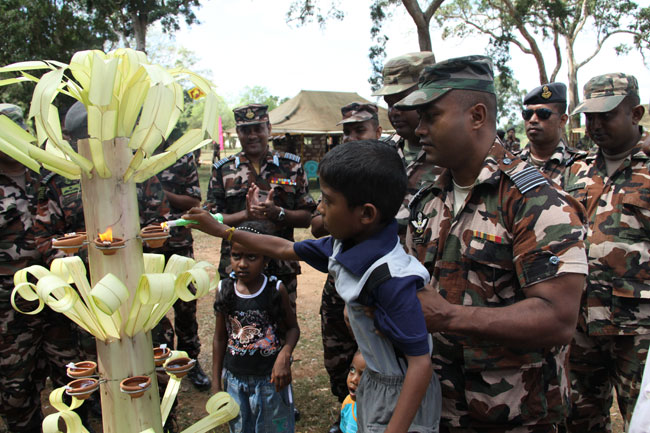 SLAF Operations Group Vanni 'Sinhala &Tamil New Year Celebration' 2010
2:44pm on Monday 26th April 2010
The Traditional Sinhala/Tamil New Year Festival of Sri Lanka Air Force Special Operation Group Vanni was held on 20th of April 2010 at Mullikulam Resettlement Village.
After many years of hardship this is for the first time that these villagers celebrated the traditional New Year in a free country. Over 500 persons from Manik Farm were re-settled in this area and Sri Lanka Air Force Special Operation Group is responsible for their welfare reintegration and well being.
In order to celebrate the New Year with 'feeling', a special festival was organized with the participation of the villagers. It included many traditional events that the people had missed over the years. The effort to rebound the two communities through the Traditional New Year was greatly appreciated by all who were present. An opportunity was afforded to the civilians to engage in a friendly conversation with the Group Commander and Commanders of the respective wings addressing their concerns.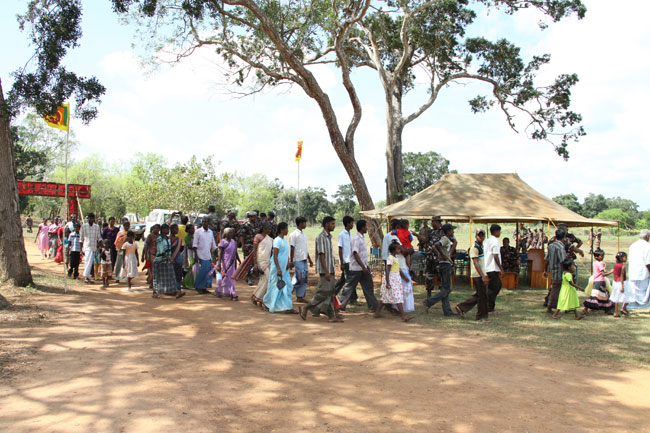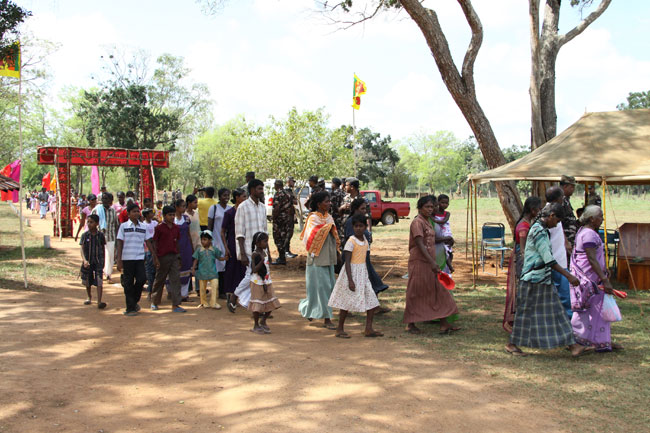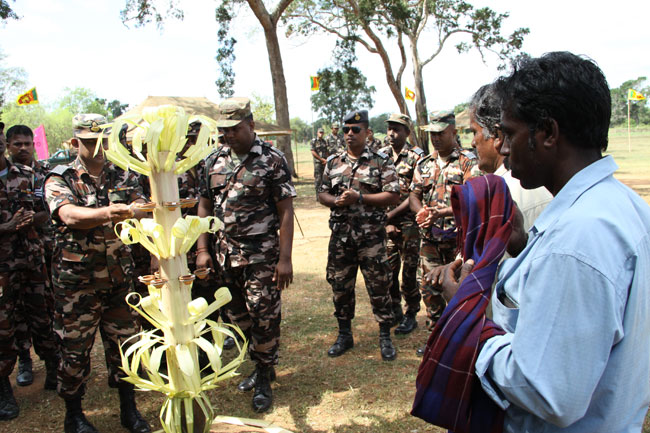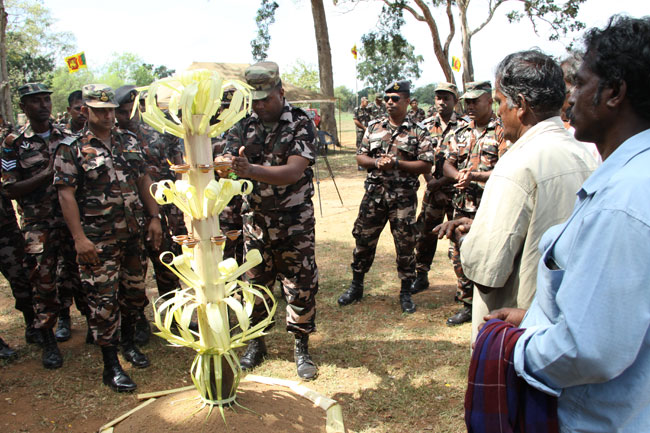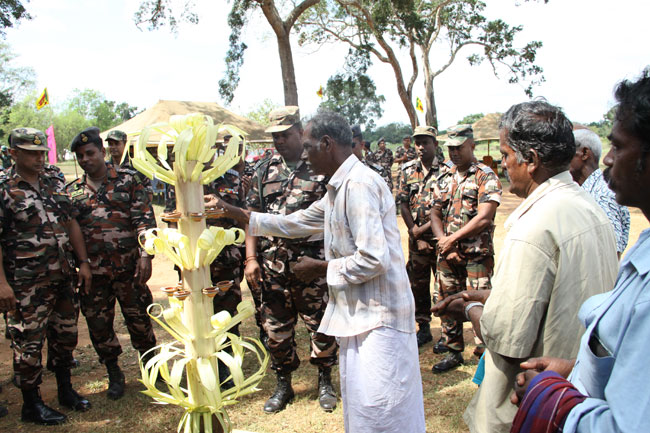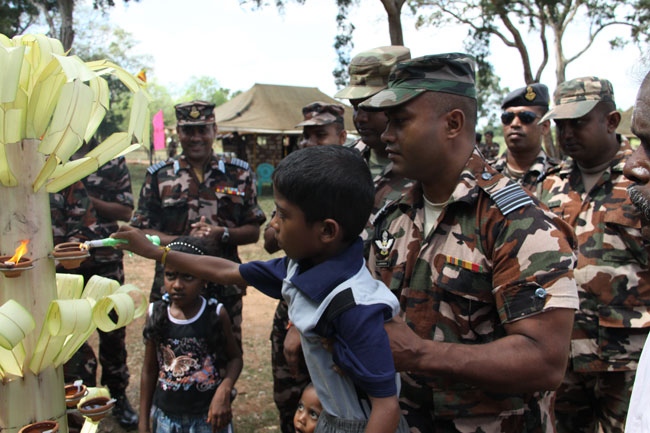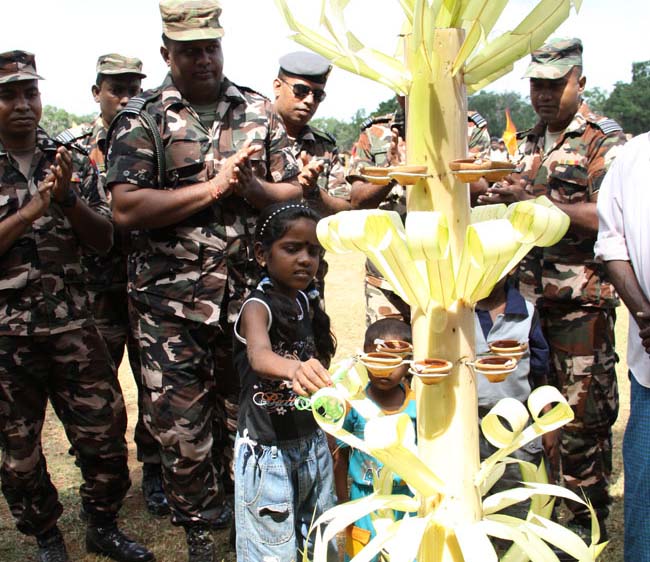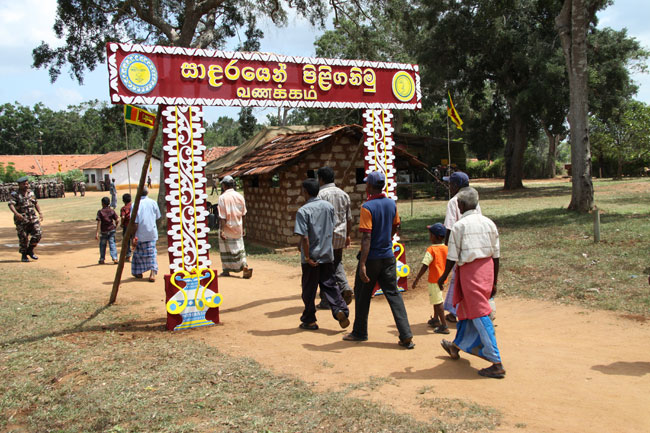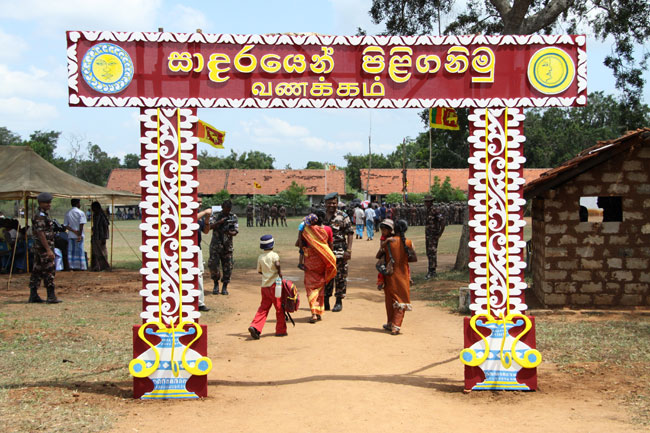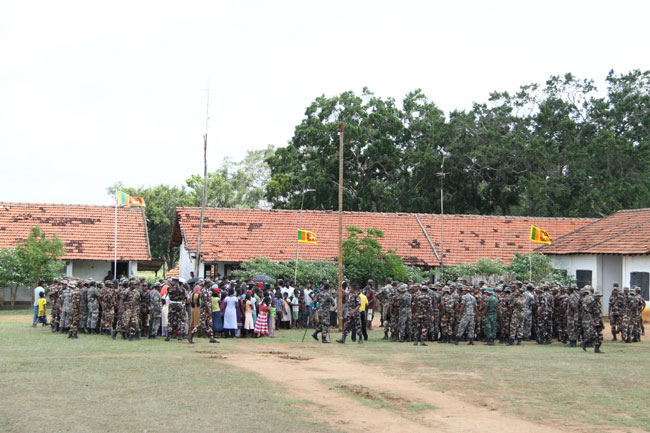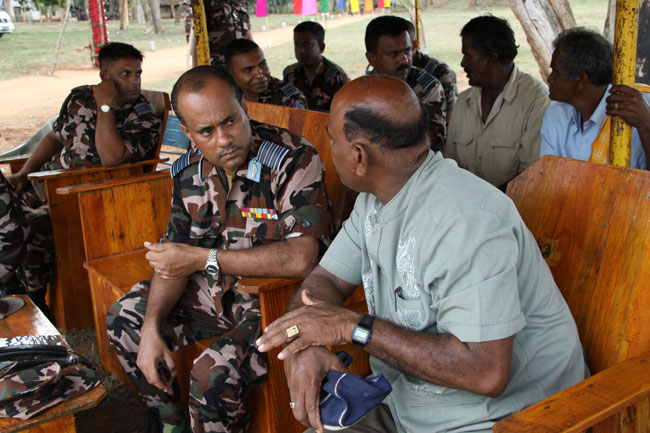 The event was a brain child of Group Commander of Sri Lanka Air Force Special Operation Group Vanni, Group Captain Camilus Labrooy & it was conducted under the leadership of Officer Commanding 40 Regiment Wing, Squadron Leader Dinesh Jayasinghe.
The SLAF Media had the privilege of experiencing firsthand the event and the feedback of the people as a media team under Flying Officer Amila Wijesooriya was present to witness and record the event.