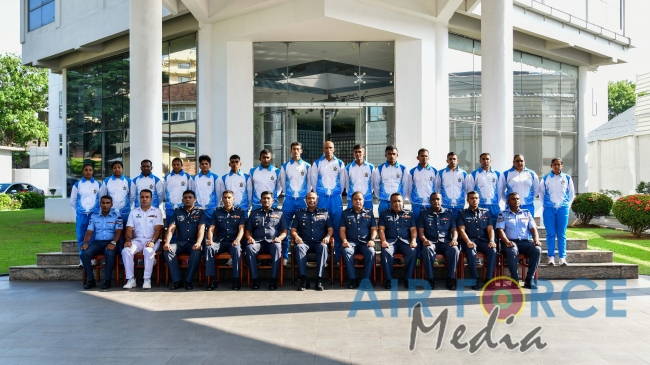 Defence Services Team To Take Part at 7th CISM World Military Games
7:50am on Wednesday 16th October 2019
The Sri Lanka Defence Services team left the Island on Tuesday (15 October 2019) to take part at the 7th CISM World Military Games to be held in Wuhan, China from 18 October to 27 October 2019.

The team included twenty four (24) members from the Sri Lanka Air Force.

Twelve Thousand military men and women representing 140 nations are expected take part at this Games under the motto "Friendship through Sports".