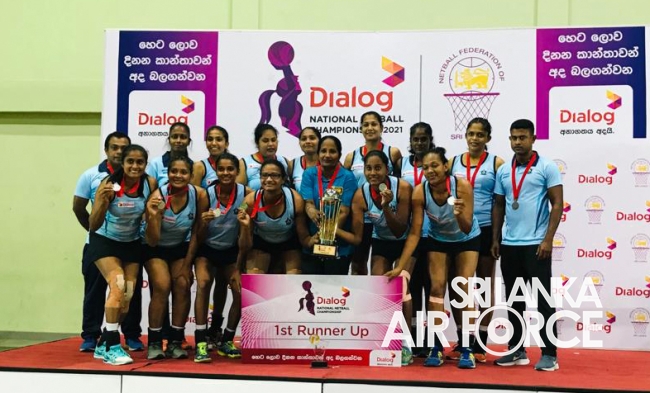 AIR FORCE NETBALL TEAM EMERGE RUNNERS UP AT DIALOG NATIONAL NETBALL CHAMPIONSHIP 2021
5:16pm on Monday 24th January 2022
Sri Lanka Air Force Netball Team emerged Runners Up at the Dialog National Netball Championship 2021 yesterday (23 January 2022) after a toe to toe game with Hatton National Bank, scoring 49-47, with a thriller extra-time tie breaker. Corporal Dulanga Dhananji and Leading Aircraftwoman Rashmi Perera scored points for Air Force team.

Flight Lieutenant Chathurangi Jayasooriya awarded as the Best Defender of the tournament.

The tournament was conducted by the Netball Federation of Sri Lanka on 22nd and 23rd January 2022 at Digana Sports Complex, Kandy.