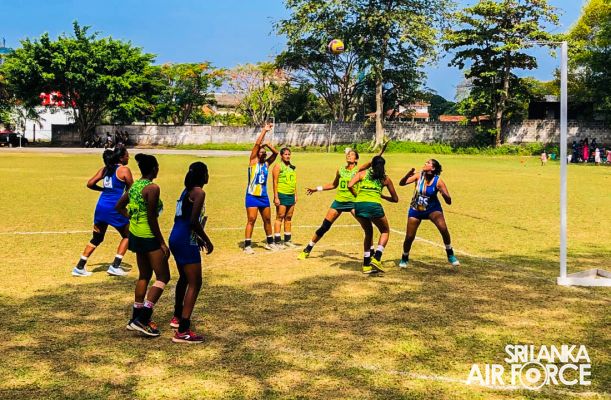 SLAF NETBALL TEAM WINS STATE SERVICES NETBALL KNOCKOUT TOURNAMENT 2021
7:41pm on Tuesday 29th March 2022
The Air Force Netball team emerged as champions at the State Services Netball Knockout Tournament 2021 today, (29 March 2022), at Campbell Park, Colombo. The 'A 'Division tournament commenced on 28 March 2022 and SLAF players made their first victory by beating to the Police scoring 47 – 23.

Yet another victory marked by SLAF defeating the Navy in a tight match scoring 54-50 emerging as champions at the A Division Tournament.

Flight Lieutenant Chathurangi Jayasooriya and Flight Sergeant Sureka Kumari defended while Leading Aircraftwoman Madumali Singhabahu and Aircraftwoman Rashmi Perera scored points for Air Force.