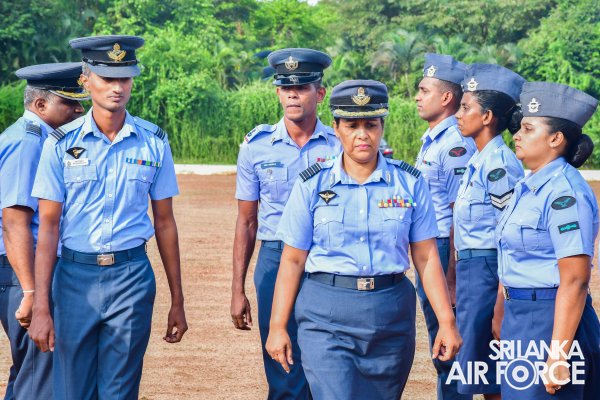 SLAF BASE HOSPITAL RATMALANA CELEBRATES 13TH ANNIVERSARY
8:32am on Friday 11th November 2022
SLAF Base Hospital Ratmalana celebrated its 13 anniversary today (11 November 2022). The celebrations commenced with the customary working parade. The parade was reviewed by the Commanding Officer SLAF Base Hospital Ratmalana, Group Captain TVSS Alwis.

The Commanding Officer addressed the parade and thanked the staff and appreciated their tireless efforts during the past years. Further, the Commanding Officer emphasized the activities conducted for social welfare whilst performing duties at outside locations as directed by AF Headquarters.

SLAF Base Hospital Ratmalana was established as Medical Inspection Room (MI Room) in 1986 and it was made a formation on 11 Nov 2009 and the hospital facilitates service personnel as the Centre for Aviation Medicine, Medical Evacuation (MEDEVAC), Casualty Evacuation (CASEVAC) and Disaster Management.