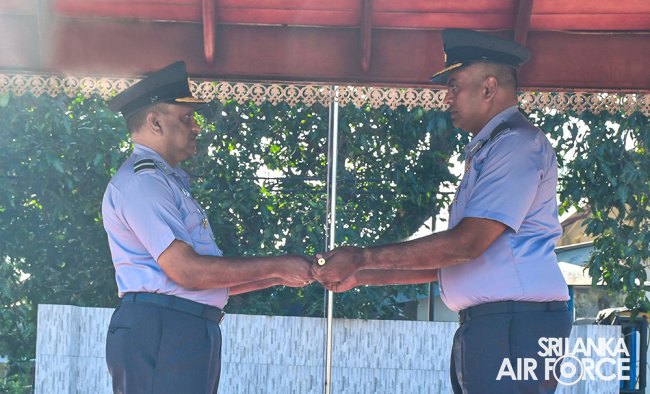 CHANGE OF COMMAND AT SLAF BASE RATMALANA
3:57pm on Friday 16th December 2022
The Change of Command at SLAF Base Ratmalana was held today (16 December 2022) where the traditional Handing Over/ Taking Over Parade took place at the Base parade square.

Acting Base Commander, Air Commodore SWCP Bodhiseela USP, MSc (Def & Strat Stu), BSc (Def Stu), Mech Eng psc handed over command to Group Captain WPAH Perera RSP and Bar, MSc (Def & Strat Stu), MA (SSS - USA), BSc (Def Stu), ctf-ndu, psc.

The new Base Commander, Group Captain Perera successfully graduated from the National Defence College in India before being appointed to command SLAF Base Ratmalana.