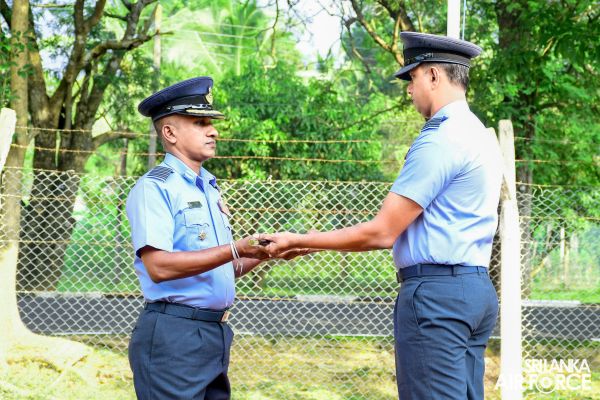 CHANGE OF COMMAND AT NO 02 SUPPLY & MAINTENANCE DEPOT, SLAF BASE HINGURAKGODA
12:09pm on Friday 20th January 2023
The Change of Command of the No 02 Supply & Maintenance Depot at SLAF Base Hingurakgoda was conducted yesterday (19 January 2023).The traditional Handing Over / Taking Over parade took place at the Depot Parade Square where the outgoing Commanding Officer Group Captain RML Randeniya USP, BA (Def Stu) psc handed over the command to Wing Commander MMA Mendis USP.

The outgoing Commanding Officer, Group Captain RML Randeniya took over the command at No 02 Supply & Maintenance Depot on 12 September 2022 and will take over the appointment as the Commanding Officer Equipment Provisioning & Accounting Unit SLAF Base Katunayake.

The new Commanding Officer, Wing Commander MMA Mendis previously held the appointment of the Staff Officer Procurement (Foreign) at Procurement Division at SLAF Station Colombo before being appointed as the Commanding Officer.