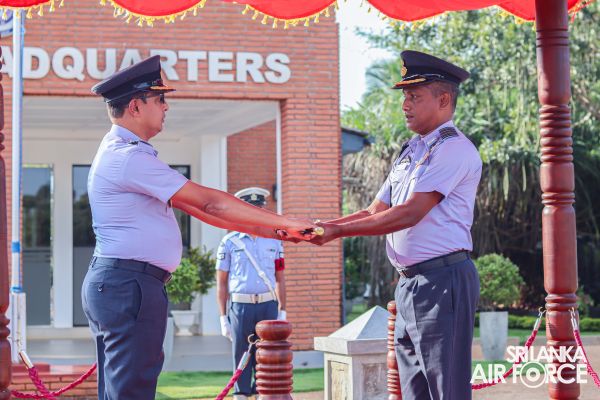 CHANGE OF COMMAND AT SLAF STATION SIGIRIYA
3:09pm on Tuesday 14th February 2023
The Change of Command at SLAF Station Sigiriya was conducted yesterday (13 February 2023).

The traditional Handing Over/ Taking Over Parade took place at the Station Parade Square, where the Commanding Officer, Group Captain BWDNM Samarakoon USP, MHRM, BA (Def Stu) handed over the command to Group Captain ADR Lianarachchige RWP, MSc (Def & Strat Stu), psc.

Group Captain Lianarachchige previously held the appointment of Commanding Officer at SLAF Station Mullaitivu before being appointed as the Commanding Officer at SLAF Station Sigiriya.