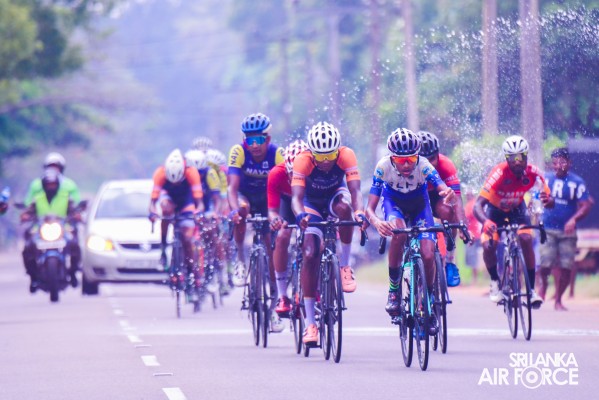 RACING TO THE FINISH LINE "GUWAN HAMUDA PAPEDI SAWARIYA 2023"
8:40pm on Saturday 4th March 2023
The final and third stage concluded, which is the three-day strive of the Men's race, at the historic city Anuradhapura today (04 March 2023). Today's journey from Polonnaruwa to Anuradhapura covered a distance of 132 km. Pasindu Thisera from the Sri Lanka Army secured the 1st in the third leg, and Prabash Madushanka from the Sri Lanka Navy and Nipun Sonal from the Sri Lanka Port Authority finished the final leap in the second and third places, respectively.

In the Women's race also launched today (04 March 2023) from Habarana to Anuradhapura which covered a distance of 84.9 km, Sri Lanka Air Force cyclist, Dinesha Dilrukshi arose in 1st, her fellow woman Sudarika Priyadarshani, another SLAF cyclist finished second, and Ann Shenali Perera from the Sri Lanka Navy finished third.

The awards ceremony is scheduled to be held on the premises at SLAF Base Anuradhapura this evening with the graceful presence of the Commander of the Air Force, Air Marshal Sudarshana Pathirana, as the Chief Guest.

Men's race
Women's race