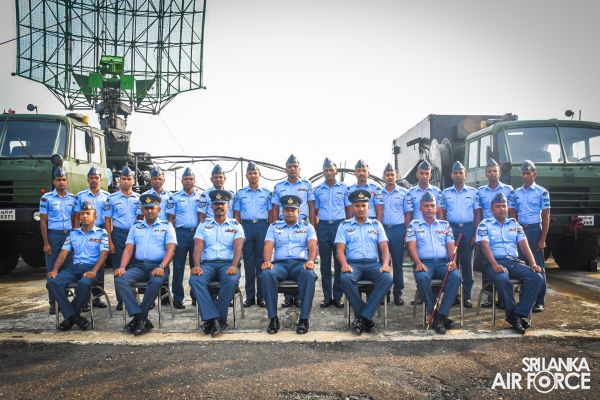 NO. 02 AIR DEFENCE RADAR SQUADRON CELEBRATES 17TH ANNIVERSARY
7:25pm on Saturday 11th March 2023
The No. 02 Air Defence Radar Squadron celebrated its 17th anniversary yesterday (10 March 2023) with a series of programmes under the guidance of the Commanding Officer, Wing Commander RMSN Ranasinghe.
The celebration commenced with the customary working parade, which was reviewed by the Commanding Officer at the Squadron. Subsequently, a Sharamadana campaign and herbal tree planting programme were conducted at Gunananda Primary School, followed by a 'Kovil Pooja' at the kovil inside the Base to invoke blessings on past and present members of the squadron as well as the SLAF.
The celebration concluded with a cricket tournament organized by all personnel in the Squadron to enhance the mutual relationship between officers and airmen.