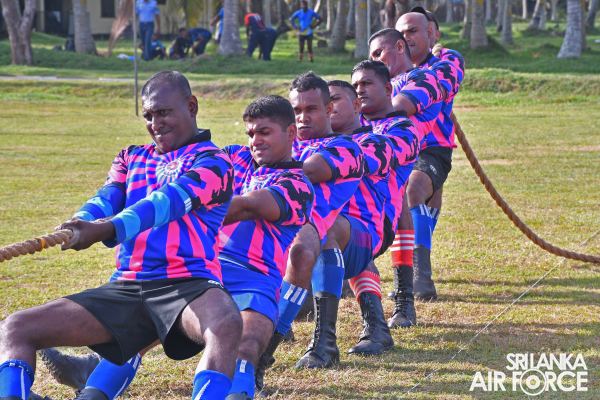 INTER UNIT TUG OF WAR CHAMPIONSHIP - 2023
9:05pm on Friday 24th March 2023
The Inter-Unit Tug of War Championship 2023 was held 23 and 24 March 2023, at SLAF Base Katunayake. The awarding ceremony took place at the Hospital Sports Ground in Katunayake today (24 March 2023) with the gracious presence of Director General Welfare, Air Commodore OANS Fernando, as the Chief Guest.

The Men's Championship was clinched by SLAF Station Colombo, while the Women's Championship was secured by SLAF Base Ratmalana. Despite this, SLAF Base Ratmalana and SLAF Station Colombo gained runners-up in the Men's and Women's categories, respectively.

The Chairman SLAF Tug of War, Air Commodore KC Geethapriya, Members of the Air Force Sports Council, senior officers, officers and other ranks also participated to witness the Finals and Award Ceremony.