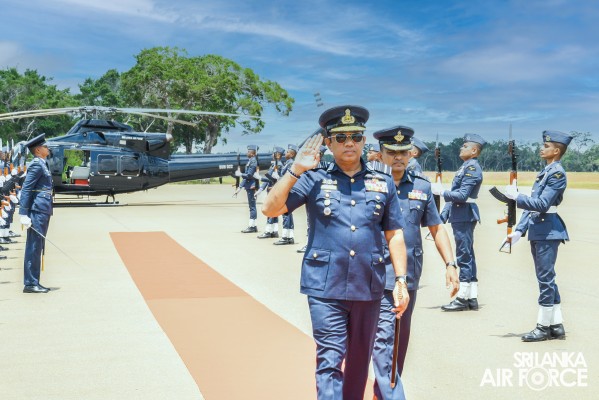 COMMANDER'S INSPECTION OF SLAF STATION IRANAMADU
1:46pm on Saturday 1st April 2023
The Commander of the Air Force, Air Marshal Sudarshana Pathirana, conducted the Commander's Inspection at SLAF Station Iranamadu yesterday (31 March 2023)

The Commander was received by the Commanding Officer, Group Captain MPS Marapperuma, where the Commander was accorded a Street Line.

After the all-ranks lunch, the inspection commenced from the Station Headquarters and the Commander visited all areas of the station and also interviewed the randomly selected individuals.

In conclusion, the Commander addressed all the service personnel at the station, and he thanked them for their dedicated services to the nation and the SLAF in particular during the challenging times and encouraged them to maintain standards at the highest level.