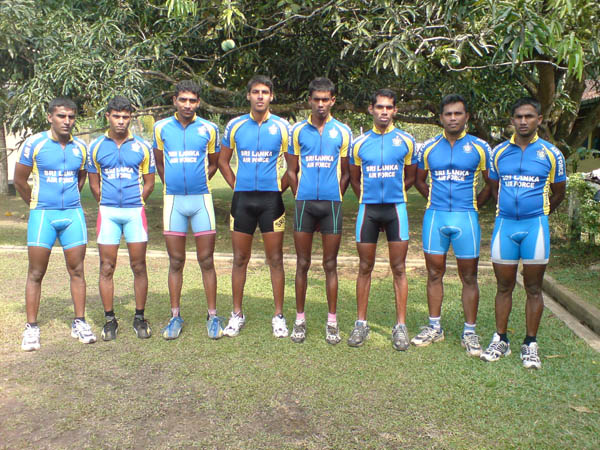 Airmen Lead Ekamuthu Papedi Sawariya
8:42am on Friday 19th March 2010
Airmen Sujith Silva and Jeewan Jayasinghe secured the first two places during the 2nd leg of Ekamuthu Papedi Sawariya organized by the "Tharunyayata Hetak".
Today (19 March 2010) cyclist had to ride over 150 Km from Kandy to Kalutara to cross the finish line. Sujith Silva and Jeewan Jayasinghe representing Air Force A team secured the 01st and 02nd places respectively whilst Airman Amal Suranga of Ari Force Team B was placed 05th.
Tomorrow (20 March 2010) champion riders will wheel their wheels from Kalutara to Matara (117.7 Km) as the 3rd leg of the race. The race was commenced from Point Pedro.
Sprint - Nelundeniya
Jeewan jayasinghe Air Force "A" Team
Sprint - Moratuwa
Wasantha Harischandra Army
2nd Leg winners
1st Sujith Silva Air Force "A" Team
2nd Jeewan Jayasinghe Air Force "A" Team
3rd Asiri Paragon Cycling Club