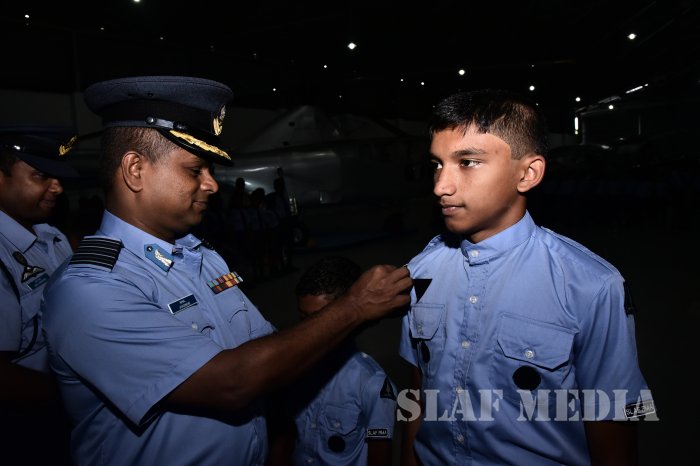 The Initial Membership Badge Investiture Ceremony
4:10pm on Monday 16th October 2017
The initial membership badge investiture ceremony of the Air Scout Troop at SLAF Base Rathmalana was held on 14 October 2017, for 71 newly enlisted junior Air Scouts, with the participation of their parents.

Commanding Officer SLAF Museum Rathmalana Group Captain Nihal Jayasinghe attended as the Chief Guest.

Deputy Chief Group Scout Master of Air Scouts Wing Commander ES Ponnamperuma, Group Scout Master (Colombo) Wing Commander LSR Pagoda, Commanding Officer 27 Regiment Wing Rathmalana Wing Commander DPW Wimalawardana, Deputy Group Scout Master (Rathmalana) Flt Lt PBP Vithanage and other Air Scout Masters of the Sri Lanka Air Force also attended the Scout Membership badge Investiture Ceremony.