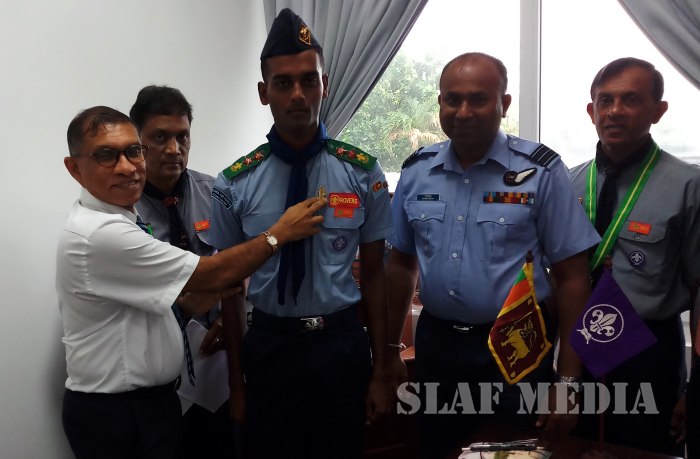 01st Baden Powell Award of Air Rover Scouts
11:24am on Saturday 2nd December 2017
The "Baden Powel" (BP) award ceremony was held at Sri Lanka National Scout Headquarters on the 30th of November 2017. It is the highest award of the Rover Scout Section.

For 1st time in the history of the Air Rover Scouts as well as in the North Province Rover Scouts in Sri Lanka, LAC Amalraj S (Police III) won the BP award.

Chief Commissioner of Sri Lanka Scout Association Mr. Meril Gunathilaka, Chief Group Scout Master Wing Commander Paminda Jayawardena and other Air Scout Masters of the Sri Lanka Air Force also attended BP Awarding Ceremony.