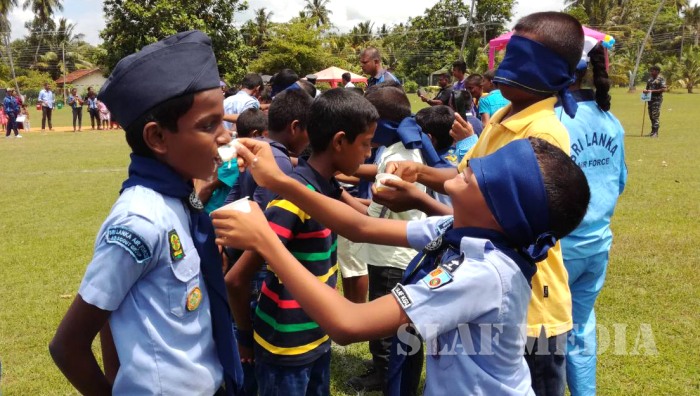 Air Scouting 'Bakmaha Ulela' at SLAF Koggala
12:09pm on Saturday 31st March 2018
The first ever SLAF Air Scouting "Bakmaha Ulela" was held at the Sri Lanka Air Force Station Koggala on 30 March 2018 with the participation of the Acting Commanding Officer Squadron Leader Prabath Molligoda, Gall District Scout Commissioner Colonel Ananda Alwis (retd) as the Chief Guests. The event was organized by Chief Group Air Scout Master Group Captain Paminda Jayawardane and Air Scout Group Koggala.

A range of games were organized including a number of traditional Avurudu Games and creative games such as "Kotta Pora", "Kana Mutti", "Nati Kadima", "Kim's Game" and the ever famous Tug Of War. The much anticipated "Wikata Adum" pageants also took to the stage at the celebrations, with the winners receiving their prizes from the chief guests.

All Air Scouts of SLAF Station Koggala participated along with their families.